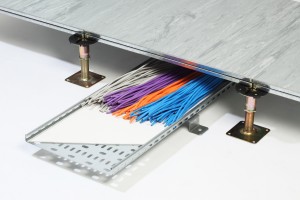 Cablelay basket matting is our high performance and cost effective cable matting solution.
Like all our clients you will find Cablelay strong, flexible, easy to install and value for money.
It is used by a wide variety of clients to protect and prolong the life of cables within a cable basket. This in turn upholds the reliability of small and large scale IT systems.
In today's world of round the clock IT services and increasing consumer demand our basket matting helps ensure your end clients experience the best possible customer service.
Our basket matting is designed with a wide range of benefits in mind:
Save time and money as our basket matting is fast and easy to install with low maintenance in the future
As well as baskets our matting can also be fitted directly onto the floor
Free from CFC and ODP so a great environmentally friendly solution
We are able to supply basket matting with various widths, thicknesses and colours
Our basket matting has a closed cell structure which has 0.9% average and 1.5% max water absorption by volume after 28 days
Manufacture's BS EN ISO 9002 and 14001 approval confirms continuity of quality
Accessories for basket matting
To ensure quick and easy installation we also offer a wide variety of basket matting accessories.
Please visit our basket matting accessories page to learn more.
Learn more about our basket matting
Please view our Cablelay basket matting page for full details and a downloadable product brochure.
You may order Cablelay basket matting via our selected stockists.
Please feel free to get in touch with one of the team if you have any questions.