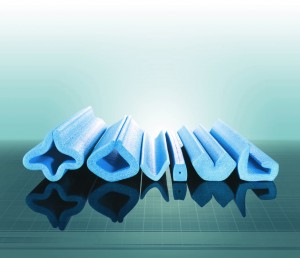 Our flexible and affordable foam corner protection has been designed to solve all your packaging needs.
Protecting the corners of your products helps to ensure that they are delivered in perfect condition saving you time and money. What's more customer satisfaction is upheld since your customers will not be disappointed with damaged goods and the associated hassle of returning them.
Standard corner protection
This range of ProtectPLUS is our standard corner protection. It is blue in colour and comes in various shapes and sizes to suit applications, including:
Glass and mirrors
Box in box packaging
Tables, chairs and other furniture
Steel and other metal products
High quality building products
Bespoke corner protection
We are able to design and create foam corner protection to suit your specific packaging needs. The benefits of bespoke corner protection include:
Reduces the time and money spent tweaking standard profiles
Little waste as our foam corner protection will fit your products perfectly
No alterations also means improved Health & Safety reducing staff accidents
Maximum protection as they are designed for a perfect fit
We offer various adhesive options for ease of application. For example double sided tape and low tack glue available
Learn more about our foam corner protection
Please view our ProtectPLUS page for full details and a downloadable product brochure.
Please feel free to get in touch with one of the team if you have any questions.