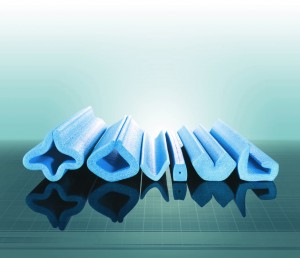 Protect Plus is our cost effective and flexible foam packaging solution. The focus is on corner protection ensuring that your products arrive in perfect condition. This not only saves you time and money dealing with returns and disappointed customers, but also ensures your customers receive the best possible experience.
Standard foam corner packaging
Our standard foam packaging solution has been designed to meet the vast majority of your packaging needs. Typical applications include glass, mirrors, tables, chairs, furniture, metal products and high-end building products.
Our standard foam packaging is blue in colour and comes in a variety of shapes and sizes. Please visit our Protect Plus page to find out more.
Bespoke foam corner packaging
Should our standard foam packaging not meet your needs, we are able to design and create a bespoke solution for you. Our bespoke packaging ensures maximum protection of your products and saves you time and money with quick installation.
Learn more about our foam packaging
Please view our Protect Plus page for full details and a downloadable product brochure.
Please feel free to get in touch with one of the team if you have any questions.