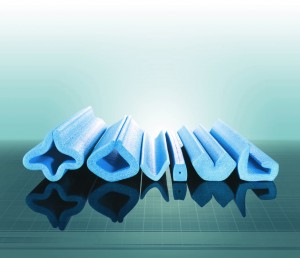 Protect Plus is our flexible and cost effective foam protection specifically designed to solve a wide variety of edge protection and packaging needs.
Our foam protection helps ensure that your products are kept in perfect condition during the delivery process to your customers. This means you'll save valuable time and money not having to deal with returns and avoids disappointed customers.
Visit this page to view our ProtectPLUS range.
Standard foam protection
Choose from a wide variety of shapes and sizes within our standard foam protection range. This has been designed to suit various applications, including:
Mirrors and glass products
Protecting a box within a box
High end and valuable products
A wide variety of furniture
Metal products or high end building solutions
Bespoke foam protection
We can help should you require us to design and make custom foam protection. This is perfect for unusually shaped products or where maximum protection is needed. Other benefits include:
Save valuable time and revenue as there will be no need to adapt and fit standard foam protection
Less Health & Safety issues as often no tools are required to achieve the perfect fit
We offer various adhesive options for ease of application. For example double sided tape and low tack glue available
Find out more about our foam protection
Please view our ProtectPLUS page for full details on foam protection and a downloadable product brochure.
Please feel free to get in touch with one of the team if you have any questions.