Welcome to Protect PLUS
Customers must receive their goods in perfect condition whatever their business. Protect PLUS has a comprehensive range of packaging solutions that will give you the edge when transporting goods to your customers. And it won't cost you an arm and a leg either...
Protect PLUS offers not only a cost effective packaging solution but saves your business time and money. When goods are returned to your warehouse costs can soon mount up. Refunds, re-packaging and re-delivery are a few examples of costs which can be avoided if your products are adequately packed in the first place.
In addition, bespoke designs are available to accommodate the more unusual packaging requirements. If our standard range does not fit your requirement, we challenge you to work with us to design the perfect fit- go on take the challenge!

Standard Profiles
.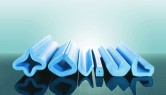 Learn more »

Bespoke Profiles
.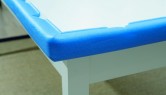 Learn more »